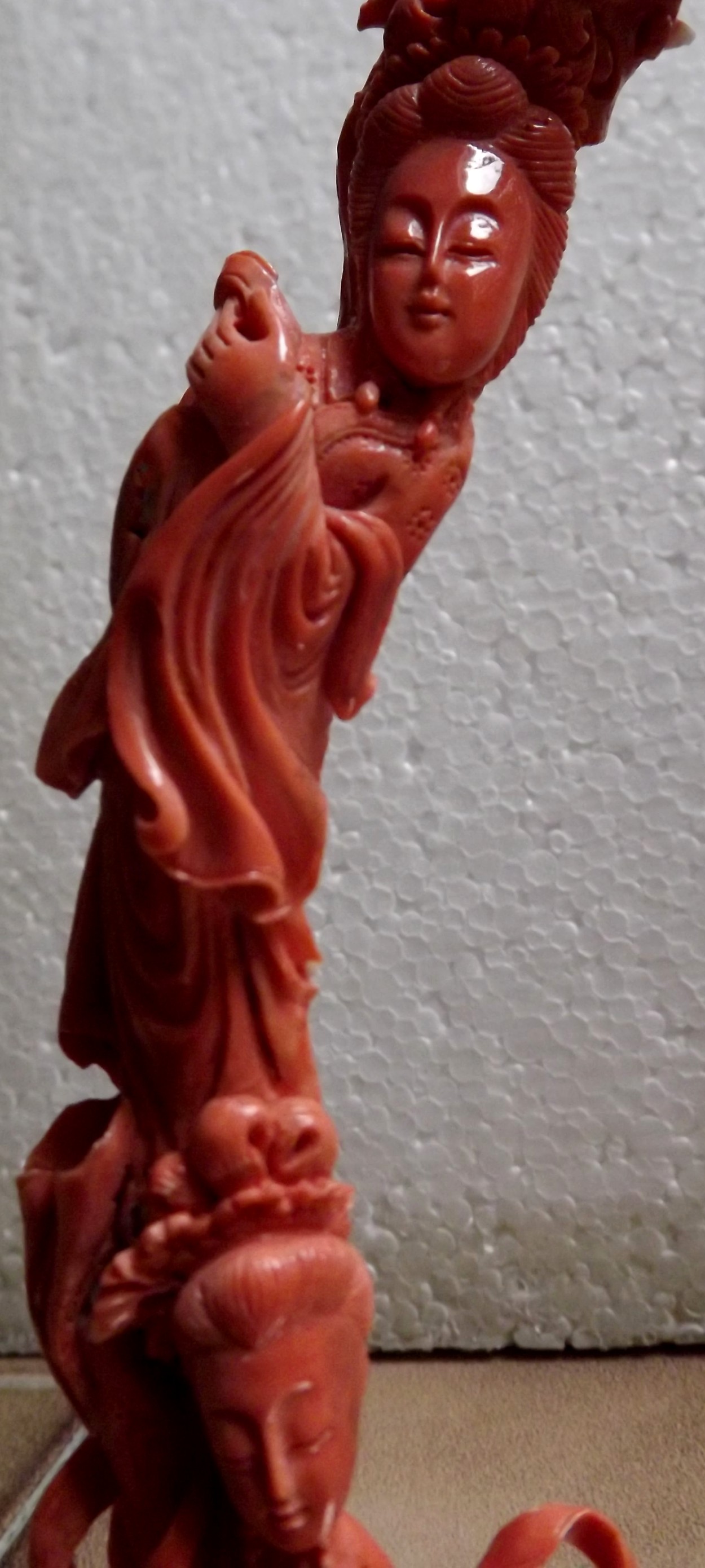 The carving is mounted on a genuine silver stand.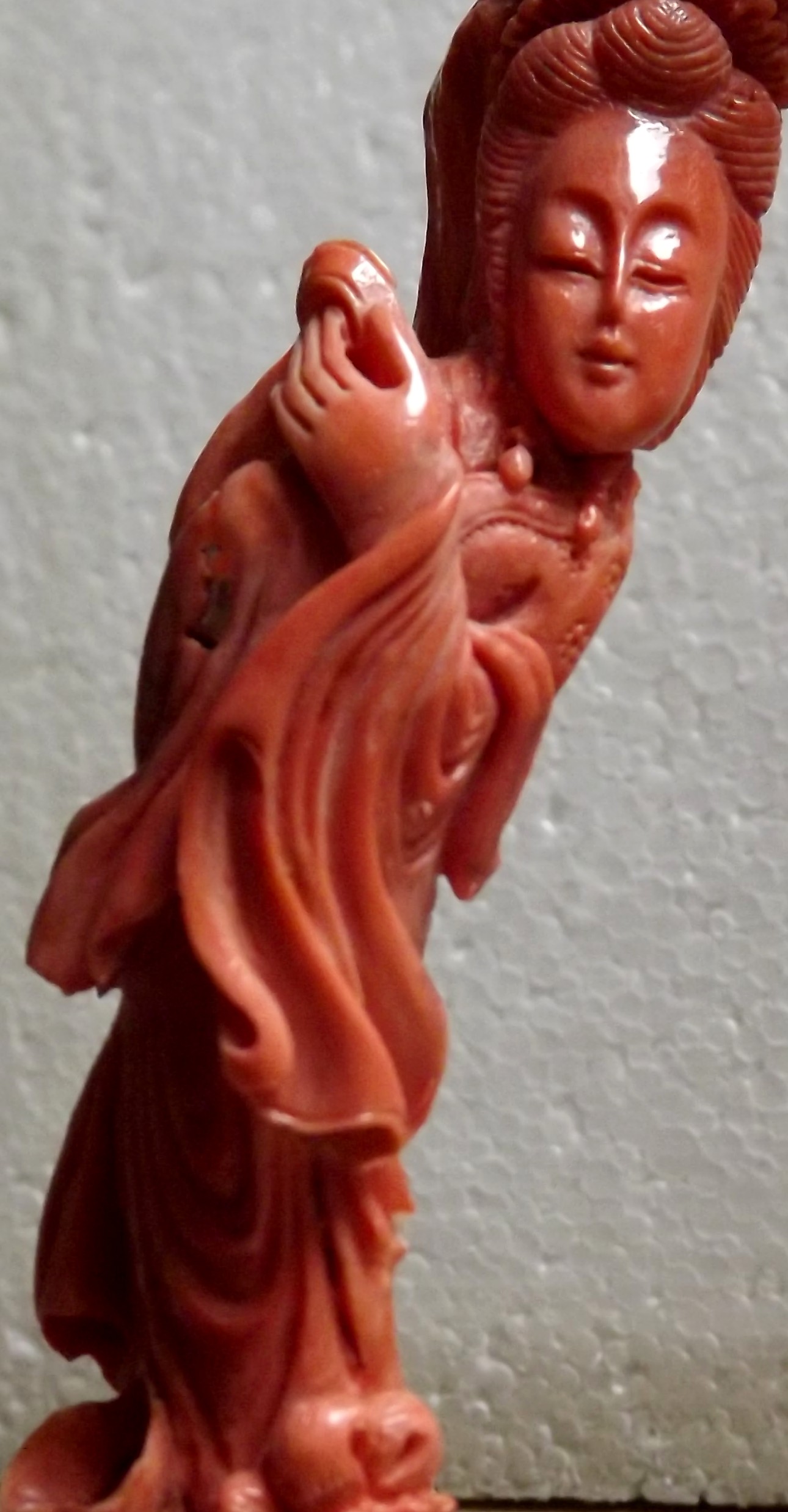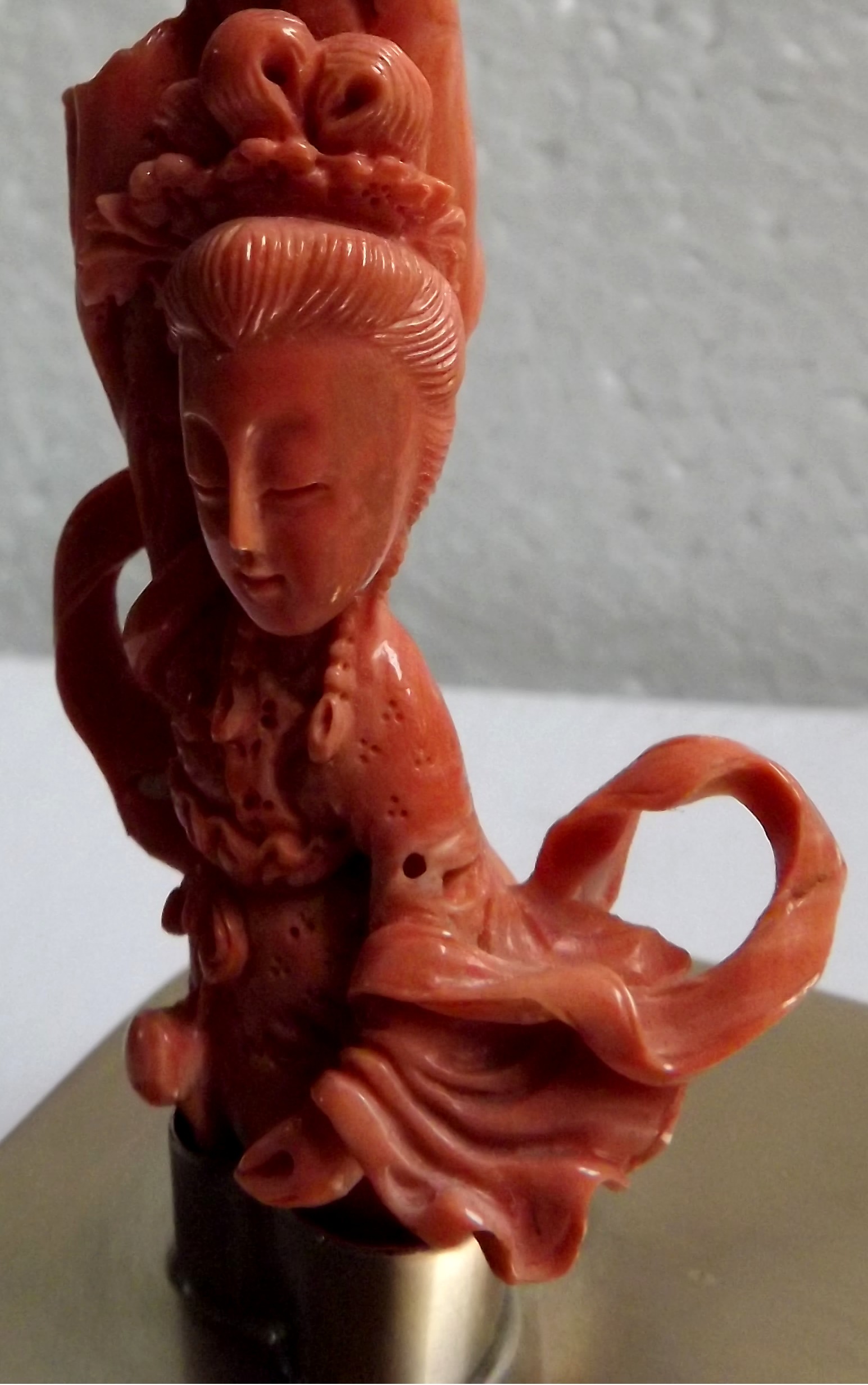 This wonderful, Large group features an elaborate depiction of figure with a long branch bearing birds and flowers with beautifully defined feathers and petals.
The carving's quality is wonderful with great facial features, fine detailing all around and exquisite natural color.
100% genuine momo red coral

Only Handcrafted products of high quality and workmanship
genuine natural red coral hand carved